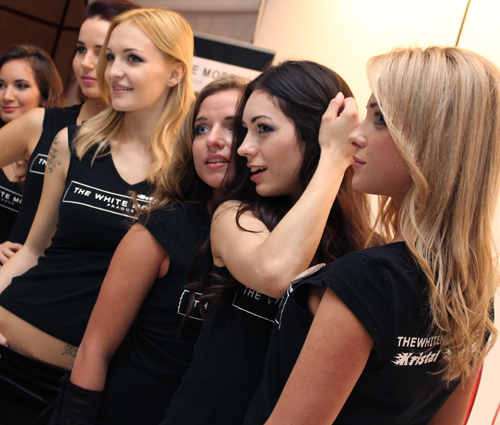 Are you a "Free Model" and you are interested to become one of our exclusive performers in our Model Agency?
Not only you are welcome, but as a "Free Model", I am willing to reward your trust in me and my team with up to 3.000,00 USD as welcome bonus(1). Yes, you are not dreaming,! If you do not have any direct relationship with another agent or talent scout, I am willing to present you up to 3.000,00 USD.
But I did not finish here, as an exclusive model at The White Models, you get Guaranteed Yearly Profit(2) up to 40.000,00 USD!!
The White Models represents up to 20 exclusive models, do not waste your time and take advantage from the last available spots. Just click here and drop me one private message with your phone number, we will set up a meeting and I am sure that we will have the deal.
Tarra White
(1) The Welcome Bomus is paid only to the model that subscribe the Exclusive Contract with The White Models. We pay the Welcome Bonus in this way: 30% at the subscription of the contract, 40% within 30 days and 30% within 60 days. The amouth of the Welcome Bonus depends from the looking/experience/skills of the candidate
(2) The Guaramteed Yearly Profit can change from 20.000,00 USD to 40.000,00 USD. It depends from the models loking looking/experience/skills of the candidate